The Grom Life is an independent publisher. You will not find paid product promotions or sponsored content on this site. You will find affiliate links which means we may earn a commission if you purchase through these links.
Surfboard wax is a critical part of a surfer's tool box. Without it, you are pretty much trying to stand up on a moving, unstable piece of glass without anything to assist your grip.
Are you looking for the best cold water or cool water? How about the best smelling surf wax? Are you trying to decide between Sex Wax and Sticky Bumps? Are you looking for the best surf wax for Southern California or Hawaii? We got you.
Here is our review of the best surfboard wax on the market, and some of the more questionable surf wax available .
Mrs. Palmers Surf Wax
Our go-to surf wax is Mrs. Palmers Wax. They have a fun take on an otherwise bland, basic category (it's surf wax, after all). In our opinion, and it's just our opinion, it is the best surf wax.
Their surf wax comes in a nifty box that you can use to store your unused wax which helps to identify the temperature it is designed for.
From our experience, it does not lose its rate of stickiness easily. This mean that it can be used several times before a new layer of wax needs to be applied.
Bubble Gum Surf Wax
If you want your room to smell like bubble gum, wax your board with Bubble Gum Surf Wax and stick you surfboard in the corner. Bubble Gum is easily the best smelling surf wax.
It's makes the best air fresher. It also has great tackiness and grip.
Do not eat or chew this surf wax, or any other wax for that matter. With the whole Tide pod challenge thing we feel like we need to say that.
Keep surf wax on the surfboard and out of your mouths.
Mr. Zog's Original Sex Wax
The one, the only, Mr. Zog's Sex Wax. It's been around for as long as we can remember and it's a solid surf wax choice.
Zog's Original Sex Wax has sweet fruit scents and different colors to choose from. Who doesn't like a bucket of colorful surf wax to choose from?
This surf wax can also be used effectively as a base coat which means that you will not need to buy a base coat. That's a plus.
Zog's is an easy choice for a dependable wax.
Sticky Bumps
If you want it sticky and it bumpy, you want Sticky Bumps. This is another favorite wax of our and it is sticky. If we didn't know any better we'd thing that glue is one of the ingredients in this surf wax (it's not).
Sticky Bumps has surf wax for every water temperature. They have warm water wax, warm tropical wax, cool-cold, cool, cold and base coat surf wax.
They even have wax for softboards (AKA, foamies). If you want to glue your feet to the surfboard, use this wax.
Matuna's Surf Wax
This surfing wax is from the Matuna's Farm in Santa Cruz, California. They claim to be the first and original eco-surf wax.
Each bar of surfboard wax is organic (we didn't see a certified organic stamp on the site for what that is worth), biodegradable, and nontoxic. However, they support Surfrider Foundation and are supported by Patagonia (2 organizations that we are big supporters of) according to their website.
They only use local California-grown products.
Matuna is great choice for for eco-conscious surfers (we should all be).
Surf Organic
This is another eoc-friendly surf wax from Australia, mate.
They support Surfrider and 1% For the Planet Foundation, and have a no-plastic policy. We think that's pretty dope.
Based on what we see we don't think they have entered the US market.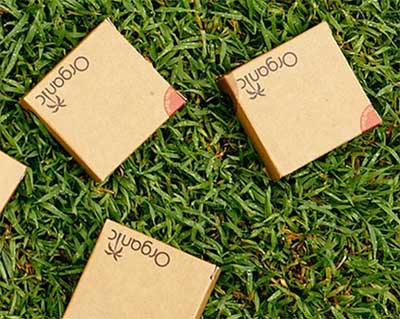 Outdoor Wax Works Gripping Wax
This surfboard wax is designed to work in both hot and cold water temperatures.
This is great for when there is a sudden upwelling of cold water or when the water temperature drops like a rock from fall to winter and you don't want to re-apply another temperature-specific surf wax.
It is also 100% all natural formula and is environmentally friendly. They are a small company producing a solid product.
Double Barrel Surf Wax
The double barrel comes in two formulations: cold weather and warm weather.
It comes in a coconut scent that sends you to Oahu, even if you are surfing 50 degrees water in the middle of winter.
They claim to have "Higher Quality and better Customer Service than our neighbors Mr. Zogs Sex Wax and Sticky Bumps!" We'd like to prove that for ourselves, but we can't since we can't find their product in stock.
Famous Green Label Cool Organic Surf Wax
Famous surf wax? We never heard of them and we bet you haven't either before you read this paragraph.
As per their website they produce, "Petro-Chemical Free, organic and completely biodegradable, high performance surf wax. Made exclusively with ultra high grade, all natural, non-toxic, earth friendly ingredients that will satisfy any earth conscious surfer."
For that, they do deserve some recognition.
DaHui Wax
DaHui offers super sticky and NSB surf wax formulas. It's not clear what NSB is.
Their surf wax is capable of handling temperatures ranging from below 62 degrees to 72 degrees.
The copyright on the site is from 2015 and the last post on their Instagram page is from December 2019.
We didn't try to order on the site, so we don't know if they are still in business or if they are just surfing everyday and haven't updated the site.
Give DaHui Wax a shot, bruddah, if you can find it.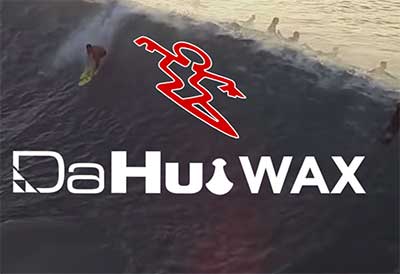 Fu Wax
This wax is made in Brazil. Fu Wax makes warm, cool, and tropical surfboard wax options. You got yourself quite a few choices with Fu Wax to cover you throughout each season.
We will take Kanoa Igarashi's (Pro WCT Surfer) word that this wax works as this testimonial on the site is, "Fu Wax is a necessity for me whether I am competing or free surfing."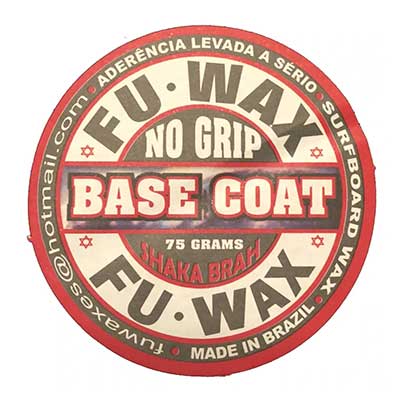 Cream Surf Wax
Brought to you from Robbie Page in Australia, this surfboard wax will give you the traction you are looking for.
You don't need to use a base coat when you use Cream Wax.
It was tough to find more information on this surf wax. Also, we couldn't confirm that this surf wax was made with any amount of cream.
We're guessing, no as that would be ineffective not to mention, gross.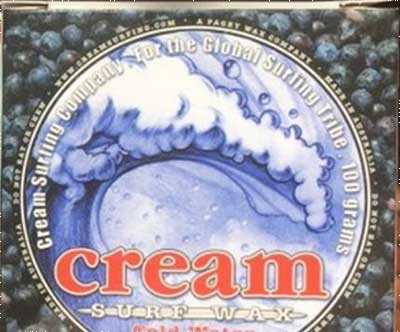 Rat Cheese Surf Wax
We never tried it. It's apparently gourmet surfboard wax. We don't know what that means. Let us know what you think if you have a chance to use it.
As you can see it looks like cheese, sort of. Also, everything on the site was sold out.
So, either this is one highly sought after cheese-looking surfing wax (which is not a thing), or no one is paying attention to the website and/or the company is no longer in business. We bet our dollar on the latter.
Their site state, "Makes quick bumps in any situation and smells like paradise, what more could you ask for?" Well, availability for one. Secondly, we really need to know what paradise smells like here. Have you ever smelled stinky cheese?
That is not our definition of "smells like paradise."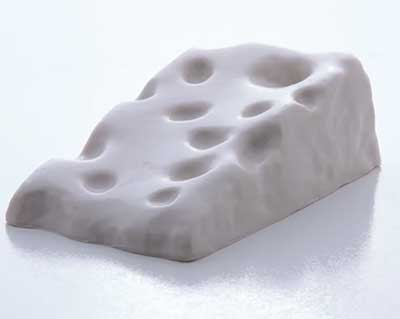 That's a wrap on our take of the best surfboard wax. Get wax from a reputable brand and you can't go wrong.