The Grom Life is an independent publisher. You will not find paid product promotions or sponsored content on this site. You will find affiliate links which means we may earn a commission if you purchase through these links.
Based on reports published by the United States Lifesaving Association (USLA), you have a 1 in 18 million chance of dying on a beach protected by a USLA lifeguard.
Those are pretty good odds, but when you take that lifeguard away and add some problematic weather conditions and a surfboard into the mix, the risk rises significantly.
It's important, therefore, to understand what these risks are and to make sure you're aware of any potential problems before you step into the surf.
With that said, let's look at some beach warning flags so you know what to look out for the next time you head to the beach.
The Yellow Flag = Medium Hazard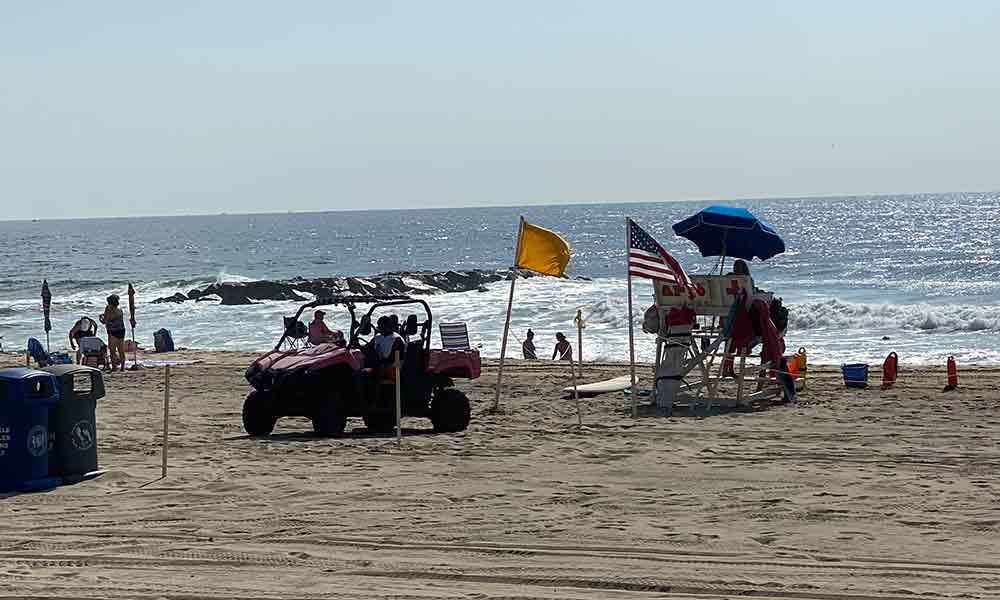 Caution is advised and inexperienced swimmers are warned to stay away from the water.
The conditions are rough, and the surf may be high.
Some beaches display permanent yellow flags due to dangerous conditions or rocky shores.
One Red Flag = High Surf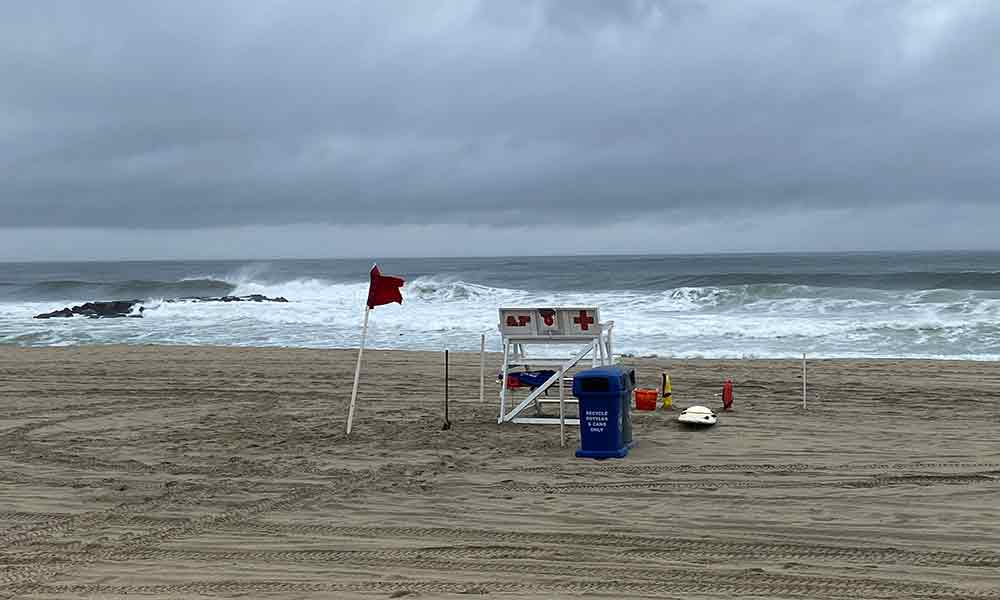 A single red flag indicates that the surf is high or there are strong currents.
The beach is technically still open to surfers and swimmers, but you need to be experienced and skilled before you think about heading out.
Double Red Flags = Very Dangerous Conditions
A red over red flag indicates means that the water is closed to the public as the surf conditions are too dangerous.
The flag may also depict a swimmer with a white line through them.
Purple Flag = Dangerous Marine Life
A purple flag means that potentially dangerous marine life has been spotted, including jellyfish and sharks.
These flags can be displayed on their own or with other flags, in which case the purple flag indicates marine life, and the other flag means the conditions are dangerous.
Black and White Quartered Flag = Watercraft Area
An area that has been designated for watercraft or surfboard use.
Black Circle on a Yellow Background = Craft Prohibited
Non-powered watercrafts, including surfboards, are prohibited in the area where this flag is shown.
What is a High Surf Advisory?
A high surf advisory is issued to warn surfers and swimmers away from the shore when conditions are bad due to a distant storm.
If such a warning is issued, you should stay away from the beach.
Summary: The Flag Warning System
As you can see, there are numerous beach warning flags to keep an eye out for.
They indicate water hazards, dangerous marine life, and problematic surf and/or currents.
The next time you're planning a day at the beach, make sure you understand the flag system and pay attention to the warnings.