The Grom Life is an independent publisher. You will not find paid product promotions or sponsored content on this site. You will find affiliate links which means we may earn a commission if you purchase through these links.
Ventura is the gateway to the Channel Islands National Park just north of Los Angeles, and a great place to catch some waves.
It was mentioned in the Beach Boys song "Surfin' USA", offers a variety of top surfing spots, and attracts close to 3 million tourists every year.
There's a lot to see and do in this city, and in the following guide, we'll show you where to surf, stay, shop, eat, and relax the next time you're in the City of Good Fortune.
The Best Surf Spots In Ventura, California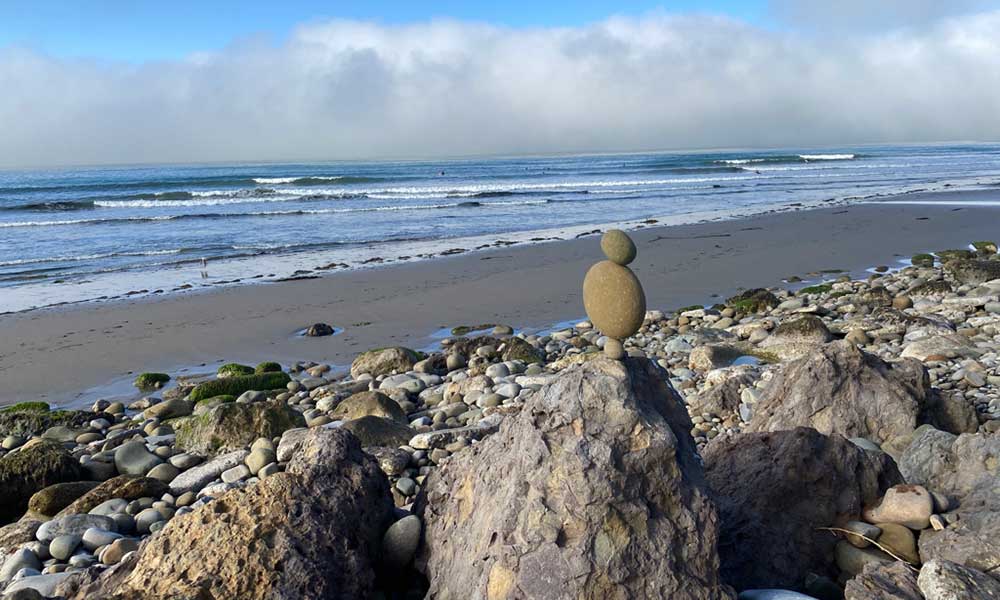 Ventura is a varied and reliable surf spot.
It's a winter wave magnet, but there is also plenty of summer action depending on where you surf.
Mondos Beach
The perfect place for beginners to practice their craft.
It can get very busy, especially during the weekends and peak season, but as long as you have a longboard in tow, you'll have some fun here.
Surfer's Point
Also known as "C Street", Surfer's Point is a beginner to moderate surf spot located near Ventura Pier.
You'll see longboarders and shortboarders here and you can enjoy long rides on perfectly shaped waves.
Emma Wood
Located off of exit 72, Emma Wood is a good option for moderate to advanced surfers.
You will find wedgy peaks with quick drops and plenty of short and fast rides.
It's a state beach, so you'll need to pay for admission, but the reef break is worth it.
South Jetty
The South Jetty is located near the end of Ventura Harbor and is perfect for skilled surfers.
You'll find powerful waves, good tubes, and a great beach where you can relax with your friends.
Take your shortboard and make a day of it.
Rincon Beach
Rincon Beach is best reserved for moderate to advanced surfers and is one of the best surf spots in Ventura County when the swell is in.
Of course, it can also be very crowded during these times, so you may need to slalom your way through other surfers.
Rincon Beach is home to the Rincon Classic, where legends such as Tom Curren, Chris Brown, and Bobby Martinez have competed.
When is the Best Time for Surfing?
Ventura is on the central coast of California, but it's often considered to be Southern California and it has the climate to match.
Summer surfing is fun for beginners and you'll find a lot of variety in the Fall, as well.
However, if it's big waves that you're looking for, winter is the best time to visit.
The swells are huge in winter and it's the perfect time for advanced shortboarders.
Famous Surfers
Oscar-winner Kevin Costner and Shazam actor Zachary Levi both went to high school in Ventura, and there are a couple of other actors and entertainers who called this city home at some point.
But what about surfers?
It's a big surf city, after all, so how many surfers were born here or live here?
Unfortunately, there's only one that we know of, but he's a Hall of Famer and he owes most of his skill to the city's swells.
Dane Reynolds
Dane Reynolds was born in Long Beach, California, and he grew up in Bakersfield, but he moved to Ventura aged 10 and it's in Ventura where he discovered surfing.
He honed his skills around the point breaks in Ventura and Santa Barbara and he finished school aged 16 to devote his life to surfing.
At the time of writing, Reynolds has over $350,000 in career earnings and has been surfing professionally since 2008, when he was just 22.
Local Surf Shops & Stores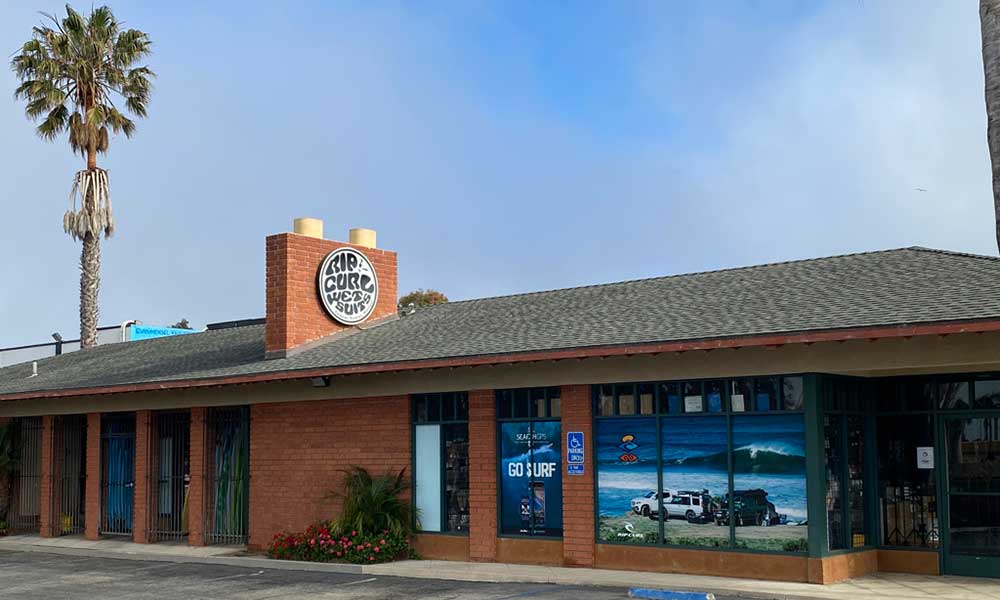 Looking for a new board, wetsuit, or some other essential surfing supplies? Check out the following surf shops in Ventura.
Rip Curl – Ventura
227 S California St, Ventura, CA 93003
(805) 648-6145
Ventura Surf Shop
88 E Thompson Blvd, Ventura, CA 93001
(805) 643-1062
Proctor Surfboards
1920 Goodyear Ave ste a, Ventura, CA 93003
(805) 658-7659
Wave Front Surf Shop
154 E Thompson Blvd, Ventura, CA 93001
(805) 652-2201
Local Surfboard Shapers
There are several experienced surfboard shapers operating in the city.
If you need a quality board made to the highest possible standard, pay one of these guys a visit:
Dave Walden
853 E Front St, Ventura, CA 93001
(805) 653-1717
Jeff Hull of Resist Surfboards
1461 Tower Sq, Ventura, California 93003
(805) 340-5895
Fletcher Chouinard
43 S Olive St, Ventura, CA 93001
(805) 641-9428
Where to Eat and Drink in Ventura, CA
From beers and sandwiches on picnic tables to cocktails at the bar and the best pizza in town, all the following eateries will sate your appetite and quench your thirst after a day on the surf.
Immigrant Son Caffé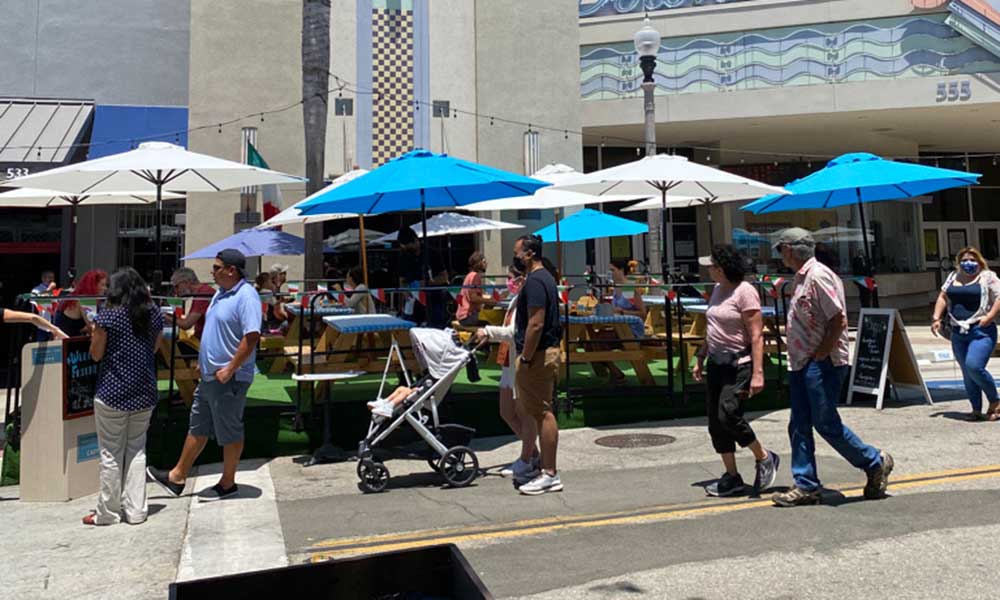 Immigrant Son Caffé promises a taste of Italy on the California coast.
It's open every day from 9 AM to 2 PM and the menu includes breakfast bites, lunch, and a selection of hot and cold sandwiches.
For a true taste of Italy, check out the homemade breakfast lasagna, Caprese sandwich, or Italian Cobb salad, and don't forget the tiramisu, tartufo, or torta della Nonna for dessert.
Seaward Sushi
If Japanese cuisine is more to your taste, Seaward Sushi sells a selection of tempura and sushi dishes, as well as noodles, fried rice, and soups.
It opens from 11:30 AM to 9 PM every day and has plenty of options for vegetarians and vegans.
Pacific by Noru
For more of an upscale dining experience, Pacific by Noru is a fine-dining restaurant that serves a selection of classic coastal dishes.
There are four-course dinner menus that cost around $100 per person or you can stick with the classic menu at between $15 and $40 per dish on average.
Brophy Bros.
Located in Ventura Harbor Village, Brophy Bros. is one of the best seafood restaurants in town and serves a mean clam chowder.
It's affordable, homecooked food and is a great way to sample everything that Ventura city has to offer.
Best Coffee in Ventura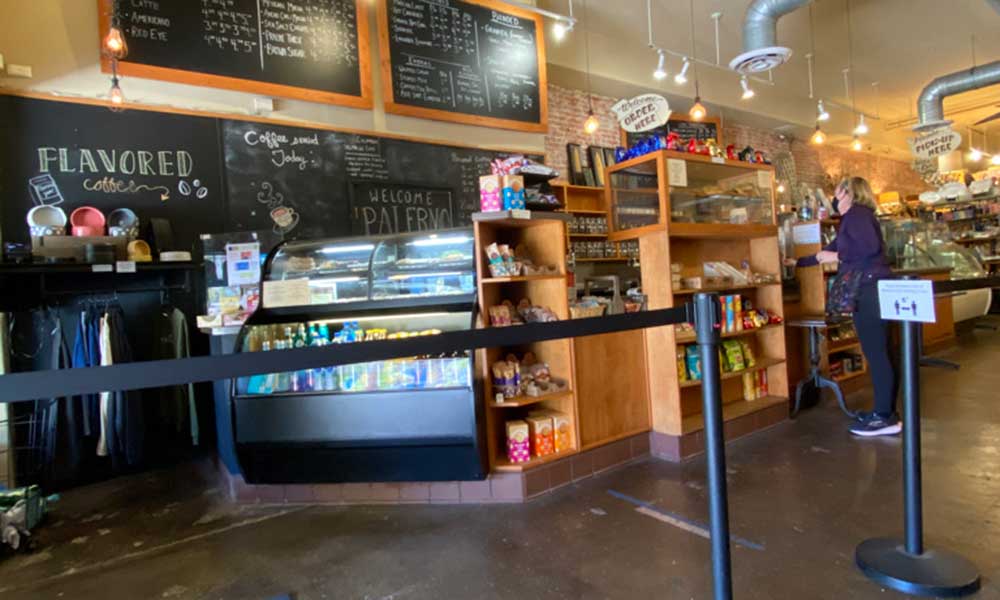 There are several Starbucks locations in Ventura, so you're never too far away from a decent cup of coffee.
But if you're looking for something a little different and want to support a local business, check out Palermo Coffee.
Located in Downtown Ventura, Palermo sells a variety of delicious coffees and teas, as well as gelato and other treats.
There is even a gift shop, so you can take some of those treats and beans back home with you.
Best Beer in Ventura
The surfing-themed Leashless Brewing is the perfect place to enjoy some quality craft beer in Ventura City.
It's a certified organic brewery that promotes sustainable practices, such as giving its brewery waste to local farmers.
It's a brewery, not a bar, but there is a tasting room and an outdoor drinking and dining area.
Anacapa Brewing Company is another must-visit brewery that has some fantastic beers and bites, including North Jetty Fries and Fried Chicken & Waffles.
Check out Poseidon Brewing, as well.
It's a small barrel brewery that produces premium beer crafted from local ingredients.
Where to Stay
The Best Western Plus Inn is one of our top picks for staying in Ventura.
Located at 708 E Thompson Blvd, it's just a short walk from Downtown Ventura and the beach and is very reasonably priced.
There is a swimming pool (although this was closed for large parts of 2020 and 2021 due to the pandemic) and all the amenities that you could need.
If it's not quite what you're looking for, check out:
Waypoint Ventura: Just 2.2 miles from Ventura Harbor. It's one of the highest-rated hotels in Ventura.
Crowne Plaza Ventura Beach: An IHG hotel with a pool and parking.
Ventura Beach Marriott: A very nice hotel that's roughly a mile and a half from Ventura Harbor.
Crystal Lodge Motel: A very affordable option for stays in Ventura.
Amanzi Hotel: A short trek from the center of Ventura City.
Holiday Inn Express: Another IHG hotel, and one that is just half a mile from Ventura Harbor.
Motel 6 Ventura: Smack-bang in the middle of Downtown Ventura.
Victoria Motel: Although it's a little further away from Downtown Ventura, the Victoria is a very low-cost option that will suit budget travelers.
What to Do
If the surf is weak or you've finished for the day, try one of the following attractions.
Kayak to the Channel Islands National Park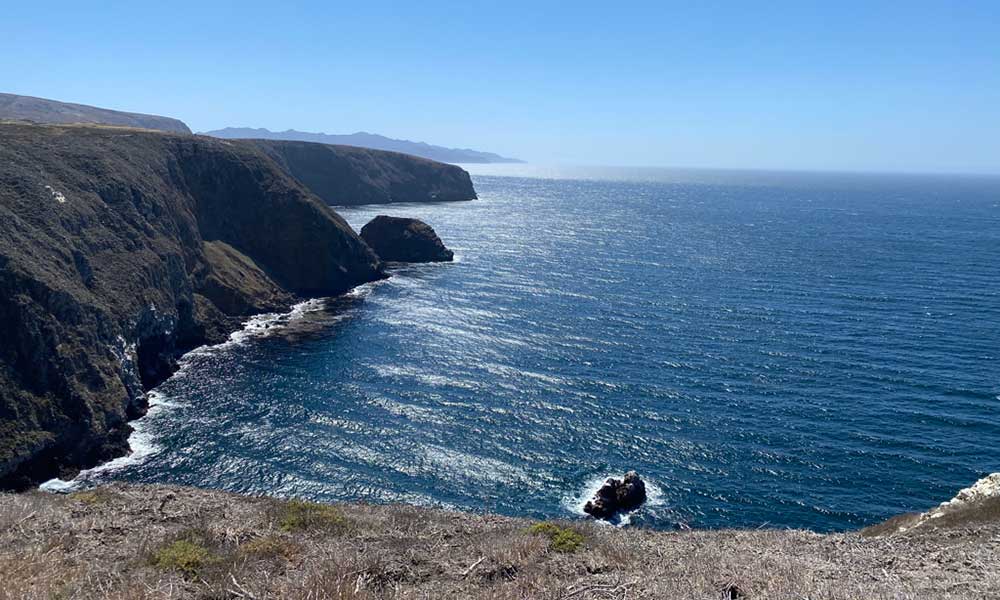 The Channel Islands National Park is a must-see when you're in the area, and kayaking is probably the best way to see it.
You'll need to take a ferry to the islands (wrap up warm!) and can book a kayaking tour with the Channel Islands Adventure Company.
They will ensure that you're properly prepared (kayaks, snorkeling gear, wetsuits, dry bags) as well as excellent guides like Chuck Graham.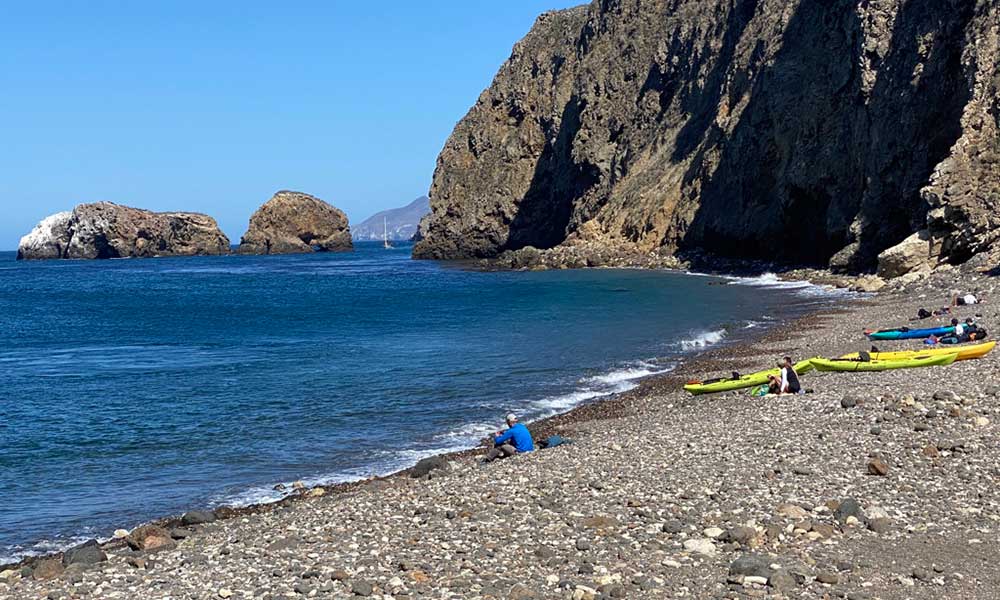 After the kayaking is over, you can try a spot of hiking on Santa Cruz Island where you may see the cute island foxes.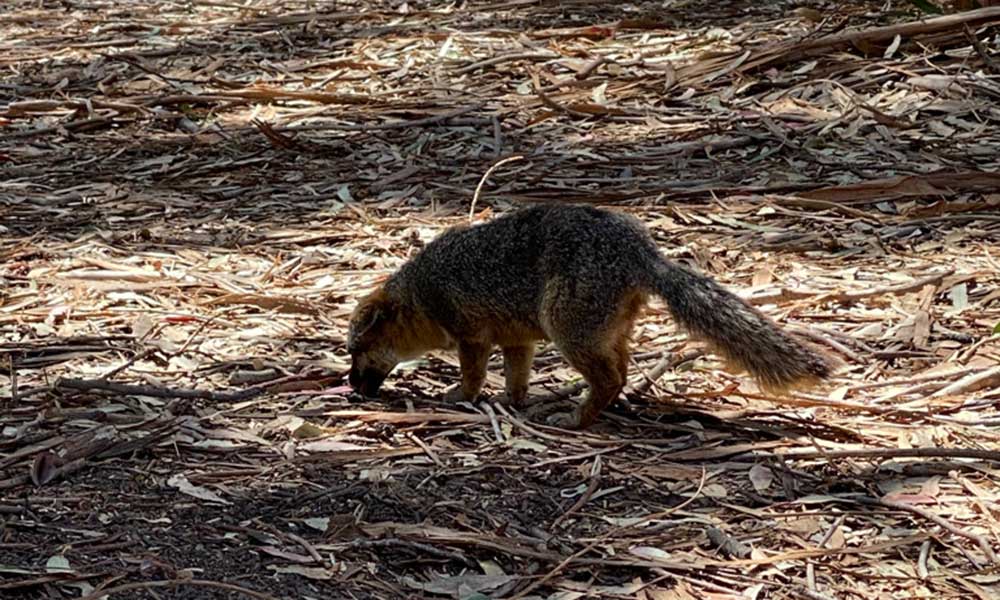 It's the best way to experience the Channel Islands National Park and enjoy a little coastal adventure.
Island Packers also offers tours around the area known as North America's Galapagos.
You can visit Santa Cruz and Anacapa all year long and there are also cruises to Santa Barbara, San Miguel, and Santa Rose from March to November.
Bike from Ventura to Ojai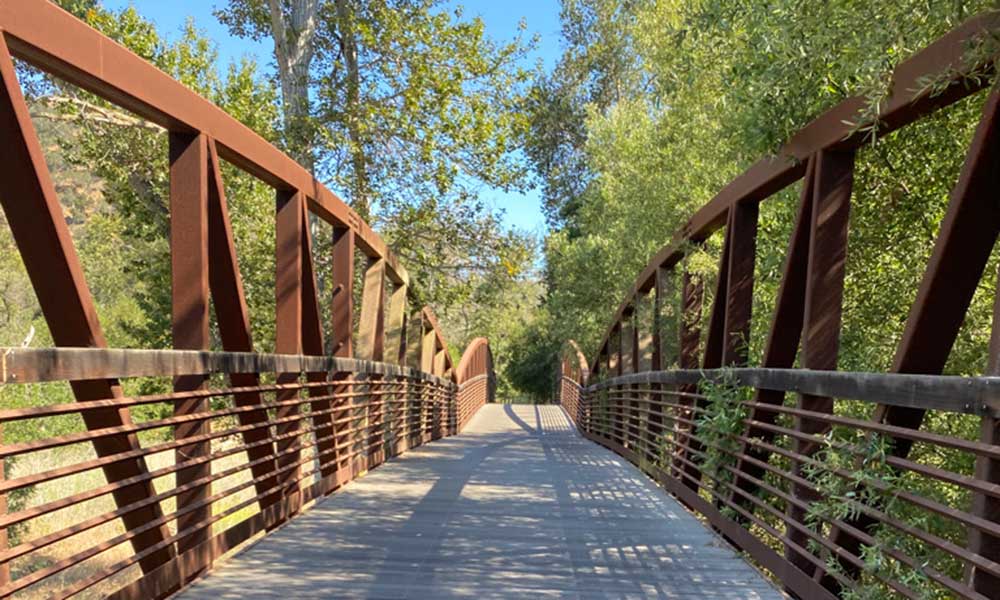 The Ojai-Ventura Bike Path is a 15-mile route that is suitable for all skill levels.
It's used for walking, running, and biking and is available all year long.
You'll see some of the natural beauty around Ventura County and get plenty of fresh air and sunshine in the process.
There is a slight incline all the way up and after you've covered a few miles, you'll be rewarded with some great views.
Stop by the Harvest Cafe for a bite to eat and make sure you're prepared for a difficult ride back, as it can get windy in the afternoon.
You'll need to push yourself a little harder on the return, so keep plenty of energy in reserve.
Obviously, you're going to need a bike, but if you're traveling light, you can just rent one from a company like Wheel Fun Rentals.
Take a Walk on Ventura Pier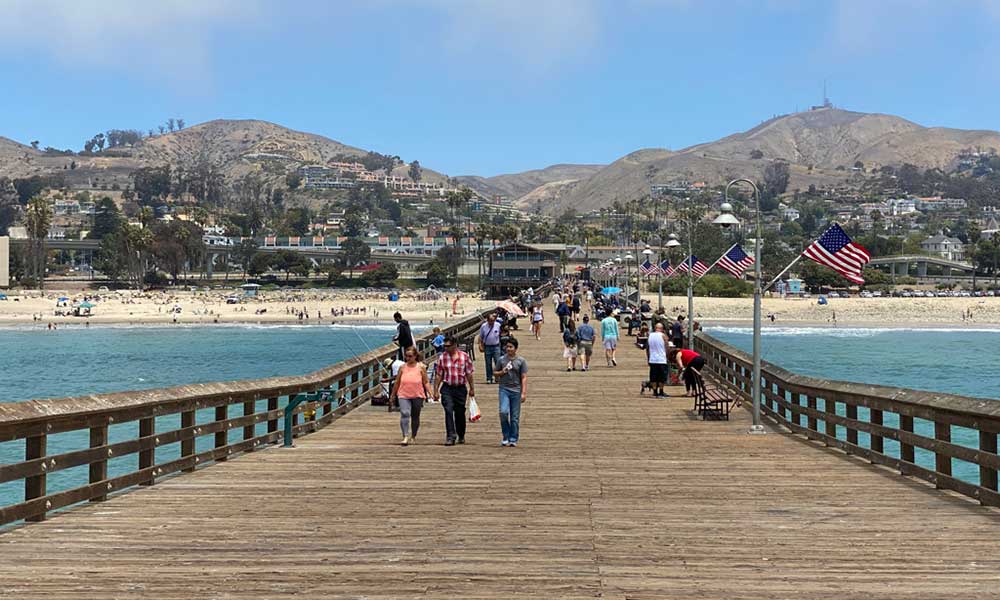 Ventura Pier is free, relaxing, and suitable for all of the family.
It's quite a long walk and if you're visiting during the spring or summer, it's a very enjoyable one.
If not, just make sure you wrap up warm as the wind can be quite biting.
Catch a Show at Ventura Theater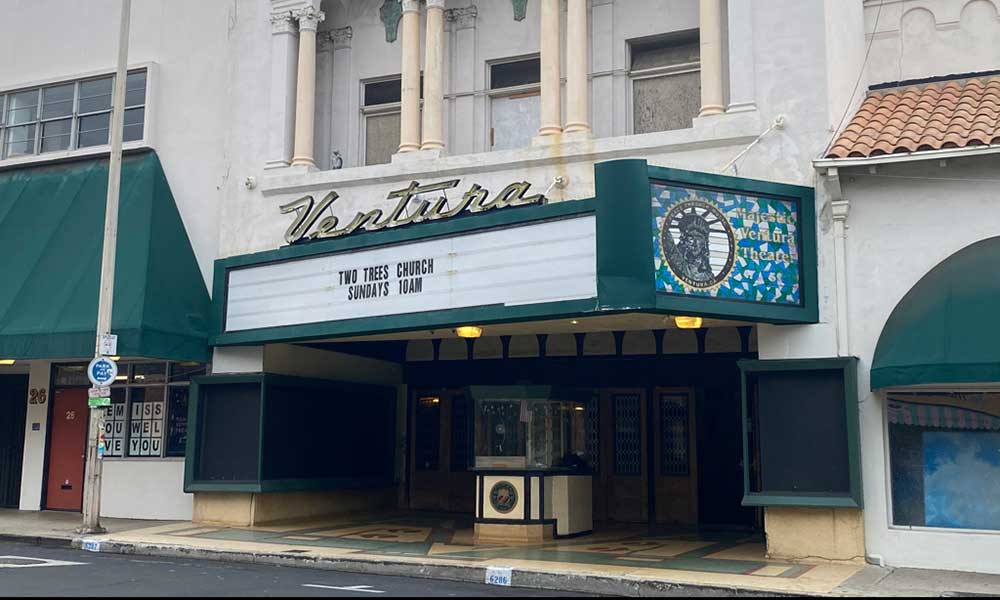 Ventura Theater benefits from its close proximity to Los Angeles and there are plenty of great bands and performers gracing the stage.
At the time of writing, for instance, costumed-rockers GWAR and hardcore four-piece Circle Jerks are all due to play.
Punk in general is very well represented here, with Pennywise and Black Label Society all appearing.
Visit Ventura Harbor Village
There is plenty to see and do at Ventura Harbor Village.
You will find gift shops, art galleries, and eateries.
Stock up on locally caught gifts and make sure you take plenty of gifts back for your loved ones.
The History of Ventura, California
Ventura has been inhabited for close to 12,000 years, with the Chumash people calling it home for much of that time.
The inhabitants of Ventura were in direct contact with a similar culture that lived in the Channel Islands, and the two used boats known as tomol to trade.
Europeans first stepped foot in Ventura in 1769, when the Spanish Portola expedition (the first to venture into California) camped near the outlet of the Ventura River.
They came across a town that was described as the "most populous and best laid-out of all [the towns] that [they] had seen".
The village that they settled in had been occupied for 700 years at that point, giving it plenty of time to grow and impress the foreign settlers.
In 1782, Junipero Serra founded Mission San Buenaventura on behalf of the Order of Friars Minor.
San Miguel Chapel became the first outpost in the region and served as the operational center while Mission San Buenaventura was under construction.
The original mission would later burn down and was followed by a brick building that was partially destroyed by an earthquake a few years later.
It was rebuilt again and is a major tourist attraction to this day.
In the 1820s, Spain sold the land to Mexico and several decades later, after it became part of the United States, American settlers bought the land back from Mexican landowners.
In 1872, Ventura Pier was constructed, becoming the longest wooden pier in California, and in the 1920s, it was home to the Ventura Oil Field, injecting cash into the region and helping it to grow into a booming city.
The 1920s also saw the completion of construction projects like the First National Bank of Ventura, the Ventura Hotel, the First Baptist Church of Ventura, the Mission Theater, the Hotel Washington, and Ventura Theatre.
Ventura had just over 4,000 residents in 1920, but as more money was pumped into the region and more jobs were created, that population grew.
It had tripled by 1930 and by 1970 there were over 57,000 people calling Ventura City home.
Today, Ventura is home to over 110,000 people, and that population exploded during every tourist season.
We recommend paying a visit to these historic sights the next time you're in Ventura.
You can drop by the Museum of Ventura County and learn about everything from Ventura City Hall to Mission San Buenaventura and the early settlers.
Is Ventura Dangerous?
On average, there is a crime every 2 hours and 26 minutes in Ventura.
That might sound pretty scary, but it includes all kinds of crime and it covers the entire population. For a popular tourist destination, it's not too bad.
The overall crime rate in Ventura is a little higher than the rest of the United States, but it's far from the most dangerous place.
If you were to list all major US cities based on how dangerous they are, Ventura would be in the top 40%.
Crime rates differ across the city, though, and they are much more common in the south than they are in the north.
Is Ventura, CA Expensive?
Ventura is more expensive than other parts of the United States.
Housing prices and the general cost of living are considered high even for California.
Is Ventura, California Rich?
A few years ago, Ventura County was voted as one of the ten richest places in the United States.
It was a shock inclusion for many, as it placed Ventura among cities known for being business and tech hubs, but it likely has a lot to do with its proximity to Los Angeles.
Wealthy Angelenos seemingly see Ventura as an affordable escape from the big city, and so they have been flocking here in their droves and bringing their high household incomes with them.