The Grom Life is an independent publisher. You will not find paid product promotions or sponsored content on this site. You will find affiliate links which means we may earn a commission if you purchase through these links.
Surfing apps allow to be on top of where and when to surf.
The best surfing apps do that and much more.
You need to be picky about the surfing apps that you download.
You don't want to overwhelm your phone with chaotic apps that only serve to drain your battery.
You want apps that give you better surfing experience.
This means getting the best forecasting apps that give you a detailed surf report with real time wave conditions.
You also want an app that entertains.
One that is fun. I mean, we are talking about surfing.
We have done the work of analyzing surfing apps in the market and ended up with what we think are the best surfing app for 2020. Let the downloading begin!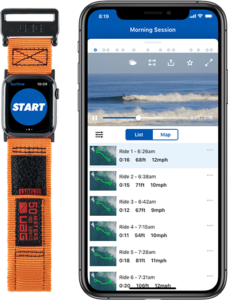 Surfing & Surf Forecast Apps
Here is a list of what we think are the best surfing app. 
Our Choice
Surfline
Surfline is a trusted brand in the surfing industry; they have been around since 1985.
It is no wonder that they have the most amazing surfing app in the industry.
What we love the most about this app is that it has outstanding forecast features that deliver real-time surf reports, long range swell analysis, and multiple weather forecasts.
They also have a large network of live surf cams.
They are backed by a team of meteorologists who analyze the best worldwide surf spots on a daily basis.
Apart from this, their award- winning app will provide surf news and educational content on surfing several times in a day.
The Surfline app captures your surfing sessions and allows you to analyze your performance consistently.
You can sync the data with a GPS device and later view video clips of your rides.
This app will also give you long range swell forecasts for over 3,000 breaks from around the globe.
If you have a membership, you will get up to 17-day forecast models.
This app has a cam rewind feature that allows you to review your surfing sessions, download and share with friends.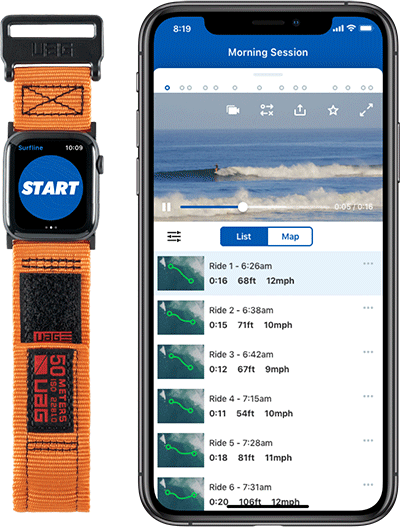 Runner Up
Magic Seaweed
Magic Seaweed follows closely behind. Here is why.
This surfing app also provides long-range surf forecasts for thousands of breaks from around the globe.
The detailed surf report includes the MSW star rating, swell height, surf height, wind speed and direction, and air and water temperatures.
Other features include:
Access to over 150 surf cams worldwide
Panoramic surf cams
Live buoy data
Detailed swell, wind, period and pressure charts
Real-time surf reports
The latest surf news
Surf-specific photo gallery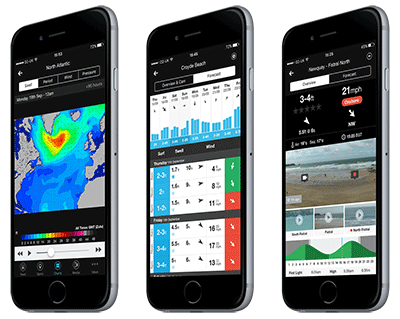 MORE SURFING APPS
In addition to Surfline and Magic Seaweed, we were also impressed by the following surfing apps.
Billabong Surf Report
The Billabong app is available in both Play Store and the App Store.
This is a great app for surfing entertainment that ensures you don't have a dull moment as you wait for the next big wave to ride.
It is also a great educational tool that helps surfers develop basic and advanced techniques in surfing.
No wave is the same and this app shows you how to surf on all types of waves.
This app also allows you to view surfing conditions at your favorite surf spots from around the world.
This includes viewing swell forecasts, tide, and wind data. Other superb features of this surfing app include:
Free HD live cams
Spot notifications and alerts
3 Day Swell forecasts
Customizable surf reports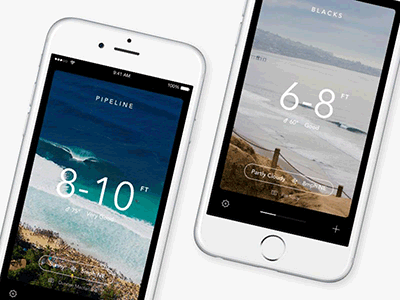 Tides Near Me
This surfing app focuses on tides that are closest to you and the tidal conditions; hence the name.
If you want to monitor tides, this is the app to download. It will give you detailed information about the last tide, the current, and the next tide.  
The tide table is fully automated and will cover tidal information from tidal stations in the US, UK, Ireland, Australia, New Zealand, and India.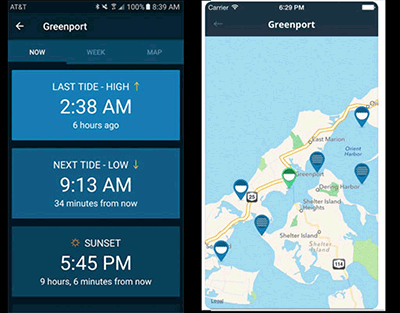 Weesurf, Wave & Wind Forecast
Weesurf gives you reliable information on where you can go surfing that is based on weather forecasts from your location.
It is available for different water sports such as windsurfing, sailing, stand-up paddle boarding, bodyboarding, kitesurfing, and of course surfing.
It has the following features that we like:
Real-time live reports for surfing
Forecast alert for your favorite surfing spots
Customizable forecast reports
Complete information on tides, water levels, best swell, wind direction, and tide timing
Over 300 spot live cams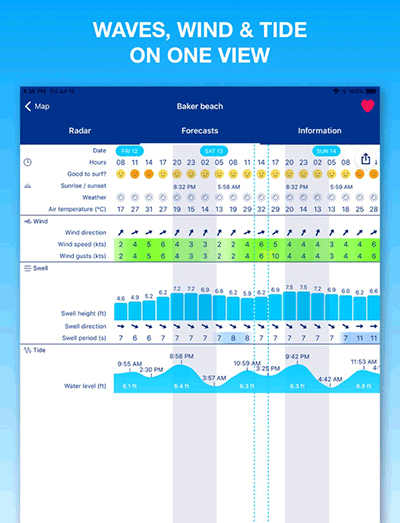 EPIC – Surf Report & Forecast
This is an epic surfing app (zing!) that is beginner-friendly and easy to use.
It offers surf reports that are easy to read and come in a beautiful display.
At a glance you will be able to view important forecast information from your favorite surfing spots.
It is an app that has been built by surfers for surfers.
The app shows you how the swell is evolving through the day, the direction and speed of the wind, the timing and height of the tide, and the general weather conditions.
You will also get an analysis of the forecast together with an indication on the best hours to surf at different spots and alerts.
Once you sign up you will receive a 7-day detailed forecast that will help you map out your surfing calendar.
All you will have to do is set up your preferences and you will receive alerts for when surfing conditions are favorable.
You search a spot, add it to the app and boom! Wait to get notified when the best waves are coming by.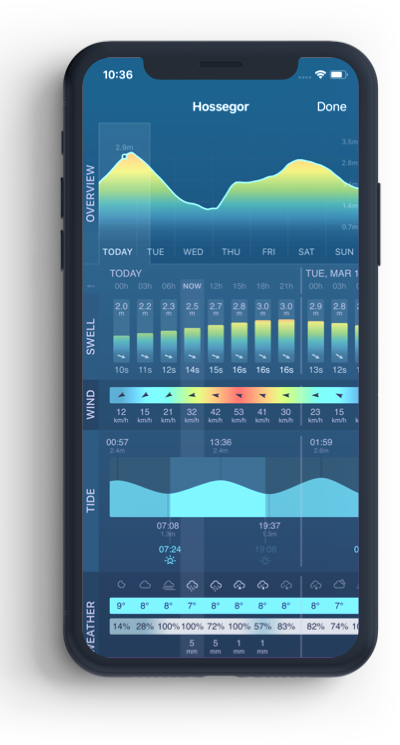 Tide Alert (NOAA) – USA
Tide Alert (NOAA) offers you tide forecast information from the National Oceanic Atmospheric Administration (NOAA) exclusively.  
This app has a beautiful user-friendly interface that is also intuitive to use.
The app allows you to setup daily alerts for high tide and low tide.
It has been designed for offline use which makes it even more appealing.
It has a moon calendar and an Apple watch support. Other impressive features in this app include:
It covers thousands of tide stations from around the world
It is easy to add tide stations with a simple click
Allows offline viewing of tide events
Apple watch support
Allows you to view the highest and lowest tides of the month
Allows you to view sunrise and sunset times as well as moonrise and moonset times
Offers tide alerts with custom local notifications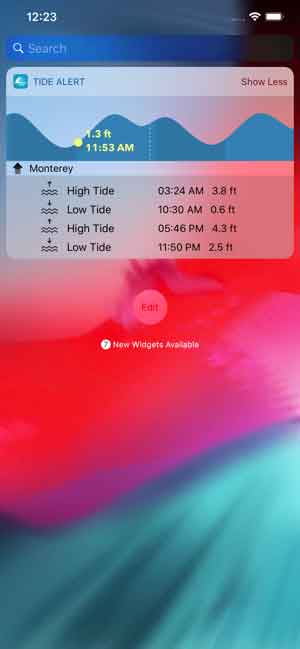 Swellnet
Swellnet is a surfing app that allows you to explore Australian Surf Reports, Surf Forecasts and Surfcams.
We love the fact that these reports are updated three times each day to ensure that you are up to date with all the surf conditions as they are happening in real time.
The multiple surf cams allow you to watch the swells live as they are happening.
We definitely recommend this app if you live in "The Land Down Under."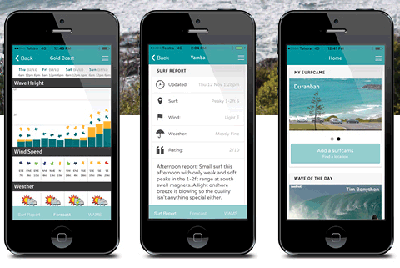 That wraps up our review of the best surfing apps. Feel free to write to us and let us know which ones you have worked magic for you!
More About Surf Tech